Lodging
Camp Bob Cooper offers a variety of clean, comfortable and air conditioned lodging options for up to 650 guests. All accommodations are located within walking distance from meeting, dining, and recreational facilities and many of our lodging facilities have porches with lakefront views.
SEE LODGING OPTIONS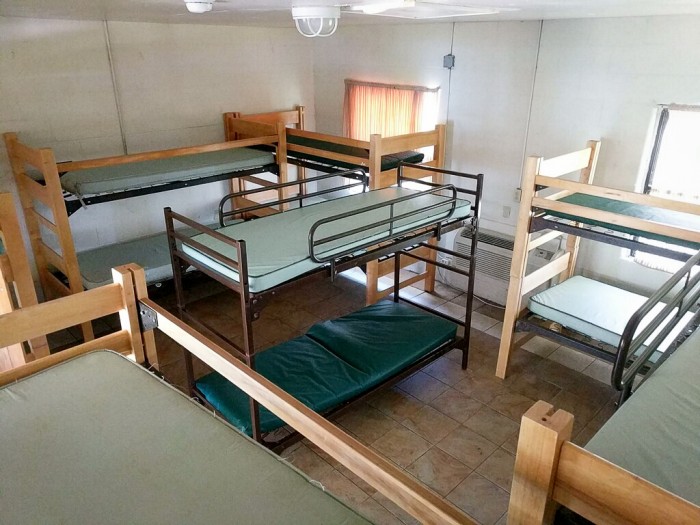 Dorms
Ideal for large groups of youth or adults, our five dormitories offer comfortable lodging with bunk beds and a community bathroom in each dorm. Three large dorms can accommodate up to 118 guests each; two smaller dorms house 56 guests each.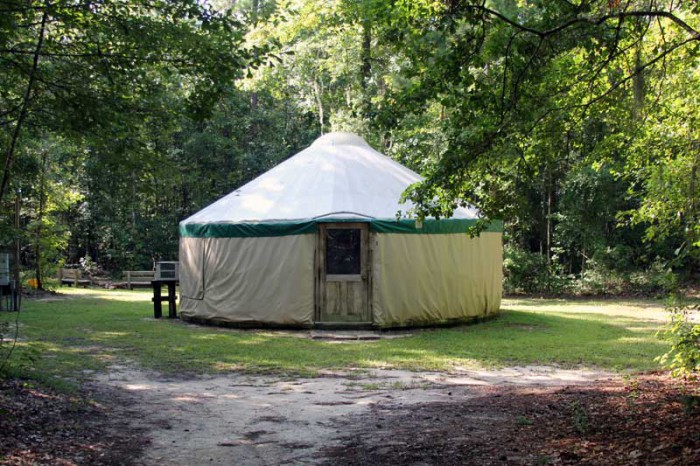 Yurts
Small groups can enjoy primitive camping in one of four outdoor yurts, each accommodating up to 16 guests with a separate bathroom facility.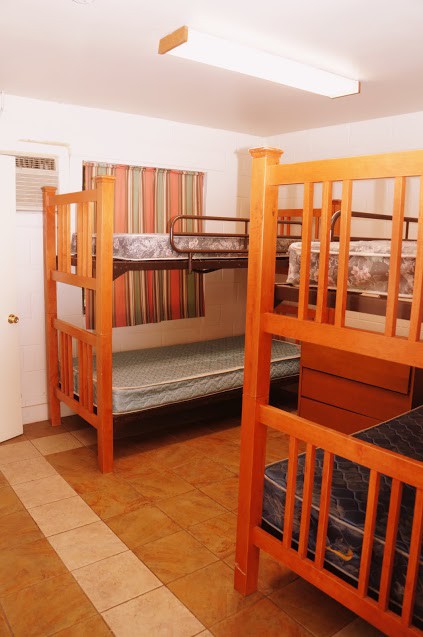 Lodge
Up to 40 guests can enjoy our lakefront lodge, featuring 10 rooms with two bunk beds and a private bath. Beautiful views from the covered porch make this one of the most scenic spots on campus.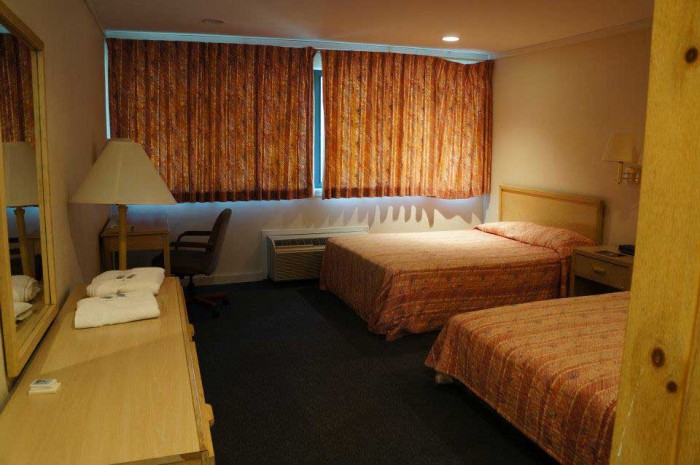 Conference Center
Our Conference Center is secluded near the end of the our peninsula. It accommodates up to 40 guests (10 rooms with single beds and a private bath).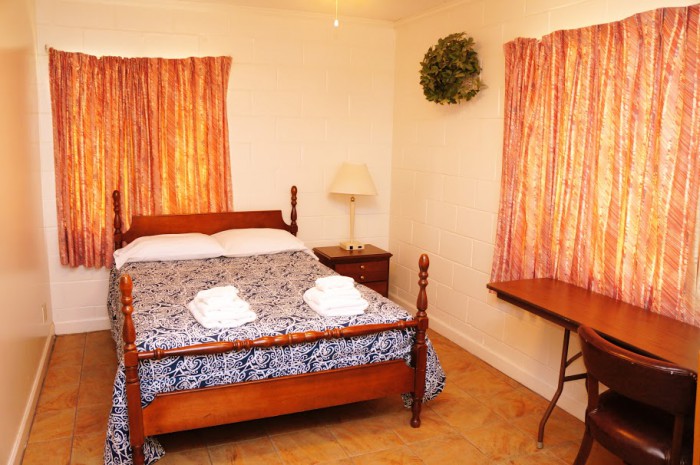 Apartments
Seven apartments, each with a private bath can accommodate 2-4 guests each.